FEED - BBC Newshour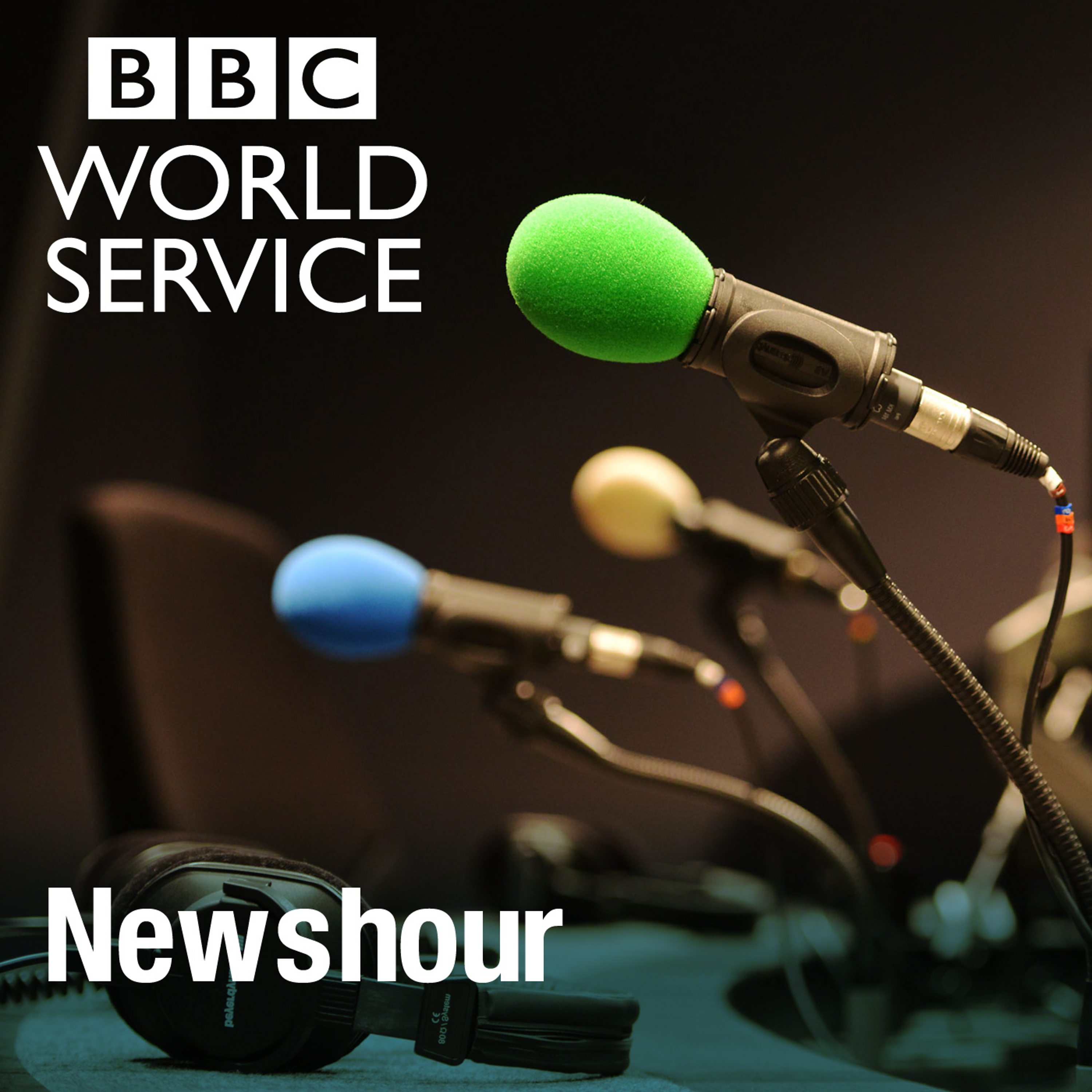 Interviews, news and analysis of the day's global events.
Updated: 52 min 11 sec ago
The US inquiry into alleged Russian meddling during the 2016 presidential election could be under threat after President Donald Trump fired Attorney General Jeff Sessions. His temporary replacement, Matthew Whitaker, has previously suggested that funding for the inquiry could be cut. Also in the programme: A gunman shoots dead 12 people in a crowded bar near Los Angeles; and air pollution in Delhi reaches toxic levels after the Hindu festival Diwali. (Picture: Jeff Sessions, former US Attorney-General. Credit: Reuters)
President Trump has called the mid-term election results a "tremendous success" – although it was a night of mixed results for his Republicans. They kept control of the upper chamber, the Senate, but lost control of the lower chamber to the Democrats. Newshour's Tim Franks is in Washington – we'll hear reaction from across the political spectrum, and what one newly-elected member of Congress makes of it all. Also in the programme: we hear from a leading Rwandan opposition figure; and how the UK's understanding of the First World War has changed over the past century. Picture: President Trump holds a post-election press conference. Credit: Reuters.
President Trump is facing new limits on his power after the Democrats won control of the House of Representatives in the US mid-term elections. House Democratic leader Nancy Pelosi, who is set to become speaker, promised that her party would serve as a counterweight to the White House. Republicans won seats in the Senate to increase their majority meaning that President Trump can still make key appointments. The vote was seen as a referendum on the president, even though he is not up for re-election till 2020. (Photo: Nancy Pelosi; Credit: Reuters)
Interviews, news and analysis of the day's global events.
Americans have begun voting in nationwide elections that are being seen as a referendum on Donald Trump's presidency. Polling stations opened on the East Coast as both Republicans and Democrats battle to take control of the two houses of Congress. Also in the programme: A report commissioned by Facebook says it failed to stop Myanmar's generals from using the social network to incite hatred and violence; and China faces the United Nations Human Rights council on its record in the western province of Xinjiang. Picture: People stand in voting booths while voting in the 2018 mid-term general election at a polling station located at Deep Run High School in Glen Allen, Virginia, USA, 06 November 2018. Credit: EPA/MICHAEL REYNOLDS
The United States says it will exert 'relentless pressure' on Iran as it restores sanctions targeting Iran's oil, banking and transport sectors. Newshour examines the humanitarian impact on Iran's people. Also in the programme: Russia's GRU at 100 and the Earth's healthy ozone layer. (Picture: US Secretary of State Mike Pompeo (L) and US Treasury Secretary Steven Mnuchin (R). Credit: EPA/MICHAEL REYNOLDS)
Washington has imposed the second round of economic sanctions against Iran, including on the sale of oil. President Rouhani says his country is in a state of economic war, and has vowed to "proudly bypass" US measures. Also on the programme: On the eve of a critical electoral test in the US, we hear from New Jersey where campaigning is reaching fever pitch; and the speaker of the Sri Lankan parliament about defying the country's president amidst a political crisis. (Photo: A man looks at a board at the window of an exchange bureau in Tehran. Credit: Fatemeh Bahrami/Getty Images)
Fresh air strikes on the Yemeni port of Hodeidah. Also in the programme, we speak to the husband of Asia Bibi, the Christian Pakistani woman acquitted of blasphemy charges, and we'll find out how a small man came to run a very large drug cartel. PHOTO: A deadly air strike in northern Yemen in August 2018 killed more than 40 children. CREDIT: Getty Images.
The husband of a Pakistani Christian woman acquitted of blasphemy after eight years on death row has pleaded for asylum from the UK, US or Canada. Asia Bibi's husband, Ashiq Masih, said they were in great danger in Pakistan. The Supreme Court overturned her conviction on Wednesday, saying the case against her was based on flimsy evidence. Also in the programme: people in New Caledonia in the South Pacific have voted to remain part of France; and a life sentence for the leader of the Shia opposition in Bahrain. Picture: A Pakistani supporter of the Ahle Sunnat Wal Jamaat, a hardline religious party, holds an image of Christian woman Asia Bibi during a protest rally following the Supreme Court's decision to acquit her of blasphemy, in Islamabad on November 2, 2018. Credit: Getty Images.
Pakistan's authorities have struck a deal with a hard-line Islamist party to end a protest over the acquittal of a Christian woman convicted of blasphemy. As part of the deal, proceedings will begin to bar Asia Bibi from leaving the country. Also on the programme: Aid supplies reach a remote Syrian refugee camp that's been cut off for 10 months; and we hear from a WWE wrestling fan disappointed that the company went ahead with a major fixture this weekend in the Saudi capital Riyadh, in spite of the murder of journalist Jamal Khashoggi. (Picture: Pakistani activists of the Islamic Jamiat-e-Ittihad ul Ulema party during a protest in Karachi. Credit: RIZWAN TABASSUM/AFP/Getty Images)
The former US president, Barack Obama, has launched a scathing attack on his successor, Donald Trump, for stirring up fear of migrants ahead of Tuesday's mid-term elections. At a campaign rally, Mr Obama ridiculed Republican claims that a caravan of Central American migrants heading north through Mexico represented a threat to the United States. Also in the programme: Pakistan's government defends an agreement with Islamist hardliners that will ban a Christian woman acquitted of blasphemy from leaving the country; and after the CV of a five year old goes viral in China, we'll discuss with two mothers the challenges of getting their children a place in school. Picture: Former US President Barack Obama addresses the crowd in support of Georgia Democratic on November 2, 2018 in Atlanta. Credit: Getty Images.