FEED - BBC Newshour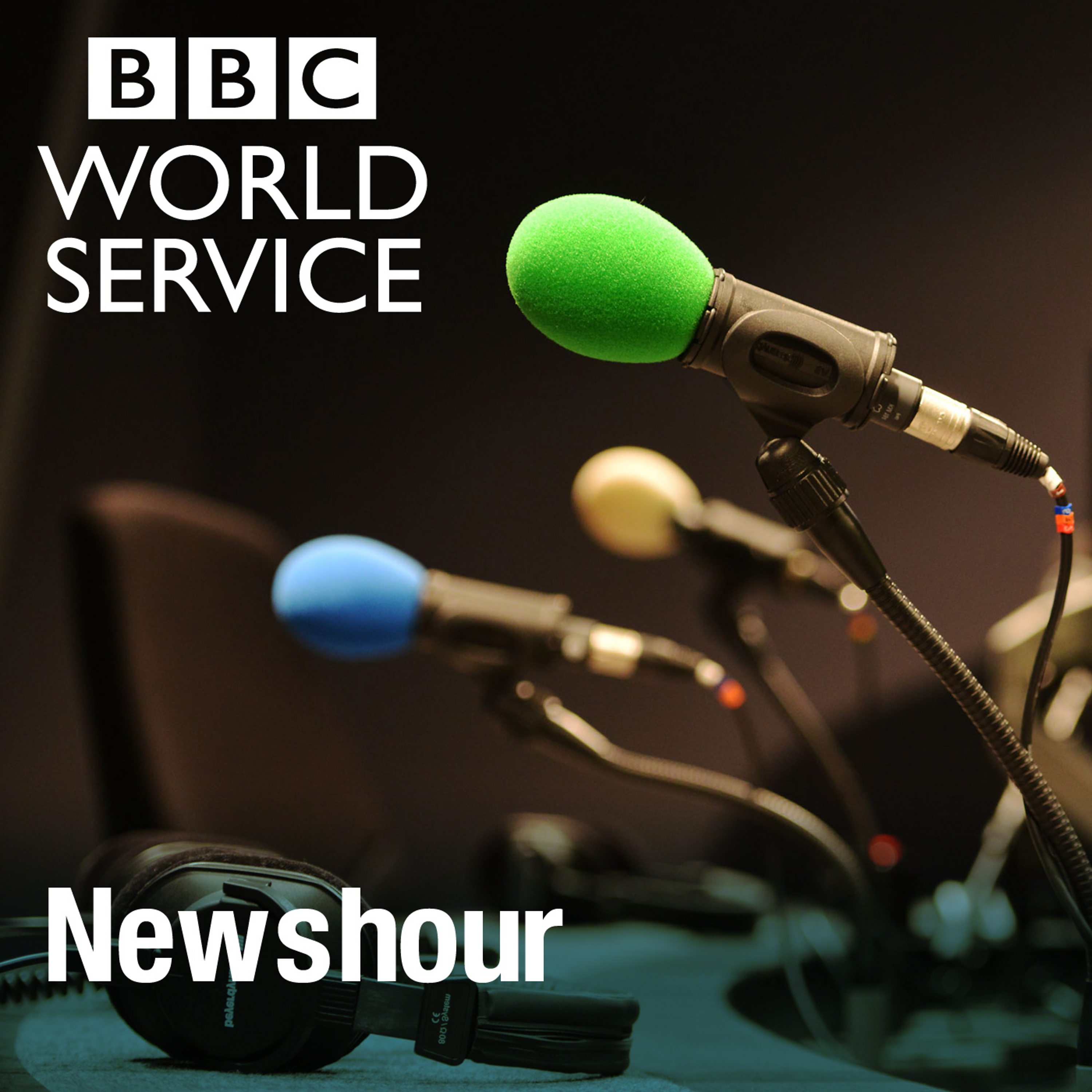 Interviews, news and analysis of the day's global events.
Updated: 10 min 54 sec ago
France is into its fourth consecutive weekend of anti-government protests. Police in Paris have used tear gas to drive back demonstrators wearing the yellow high-visibility vests every driver has to own, which has come to symbolise their movement. Also in the programme: The Democratic Republic of Congo calls for ancient artefacts to be repatriated; A new approach to parenting. (Photo: Yellow vests (Gilets jaunes) protesters stand in front of French riot police. Credit: GUILLAUME SOUVANT/AFP/Getty Images)
German Chancellor Angela Merkel's party has elected a new leader, Annegret Kramp-Karrenbauer. Also, a British paedophile has been ordered by a court in London to pay compensation to five Filipinos after it found he'd sexually abused them in their home country. And President Trump has nominated William Barr to replace Jeff Sessions as Attorney General. (Photo: Annegret Kramp-Karrenbauer waves next to German Chancellor Angela Merkel after being elected as the party leader during the Christian Democratic Union (CDU) party congress in Hamburg. Credit: Reuters)
Angela Merkel's CDU are preparing to choose her successor as party leader. But will she be able to continue as Chancellor? Also in the programme: Should teachers in the US carry guns? And the man who brokered Colombia's peace deal. (Photo: Angela Merkel at the CDU conference. Credit: Getty Images)
Interviews, news and analysis of the day's global events.
The first peace talks about Yemen in two years have begun. As the meeting opened near the Swedish capital, Stockholm, the UN envoy for Yemen said he hoped it would send a message of peace. He told delegations from the government and the Houthi rebels that they held the future of their country in their hands. We hear from Newshour's Lyse Doucet who is at the talks. Also in the programme: the British Prime Minister, Theresa May, tells the BBC she "is talking to colleagues" about their concerns over; and a senior executive from a Chinese tech giant is arrested in Canada, and faces extradition to the US. We'll get the backstory. (Photo: The war has had a devastating effect on the civilian population. Credit: Getty Images)
Members of the powerful 'Ndrangheta have been arrested in the operation, involving hundreds of police from Belgium, Italy, Germany and the Netherlands. More than three tonnes of cocaine were also seized, along with hundreds of millions of Euros in laundered money. We'll hear from someone involved in the operation, as well as an expert in the 'Ndrangheta. Also in the programme: what worms in space could teach us about astronauts' muscles; and should other companies follow the example of McDonald's in the fight against climate change? (Picture: police search an Italian restaurant in Germany as part of their operation against the 'Ndrangheta mafia. Credit: EPA)
Two former close aides to the Saudi Crown Prince are accused of involvement in the murder of Jamal Khashoggi. Speaking to Newshour, the UN Human Rights chief, Michelle Bachelet, calls for an international criminal investigation into the murder: Also in the programme: how to provide for a world of 10 billion people. (Photo: file photo of demonstrator holding a poster with a picture of Jamal Khashoggi outside the Saudi Arabia consulate in Istanbul. Credit: Reuters/Osman Orsal)
The British government is facing a Brexit setback after losing crucial votes in parliament. Also, the parents of detained journalist Austin Tice believe he is still alive in Syria. And, at least 24 people have been killed by separatists in the disputed Indonesian province of West Papua, the worst violence in the region for years. (Photo: Theresa May in the UK House of Commons. Credit: UK Parliament/Mark Duffy)
The French government has suspended a planned fuel tax rise that had prompted violent protests. Also in the programme: A BBC investigation in Burundi about secret torture and detention centres, and Israel targets Hezbollah tunnels. (Photo: Yellow Vest Protestor in Paris. Credit: Getty Images)