FEED - Snap Judgement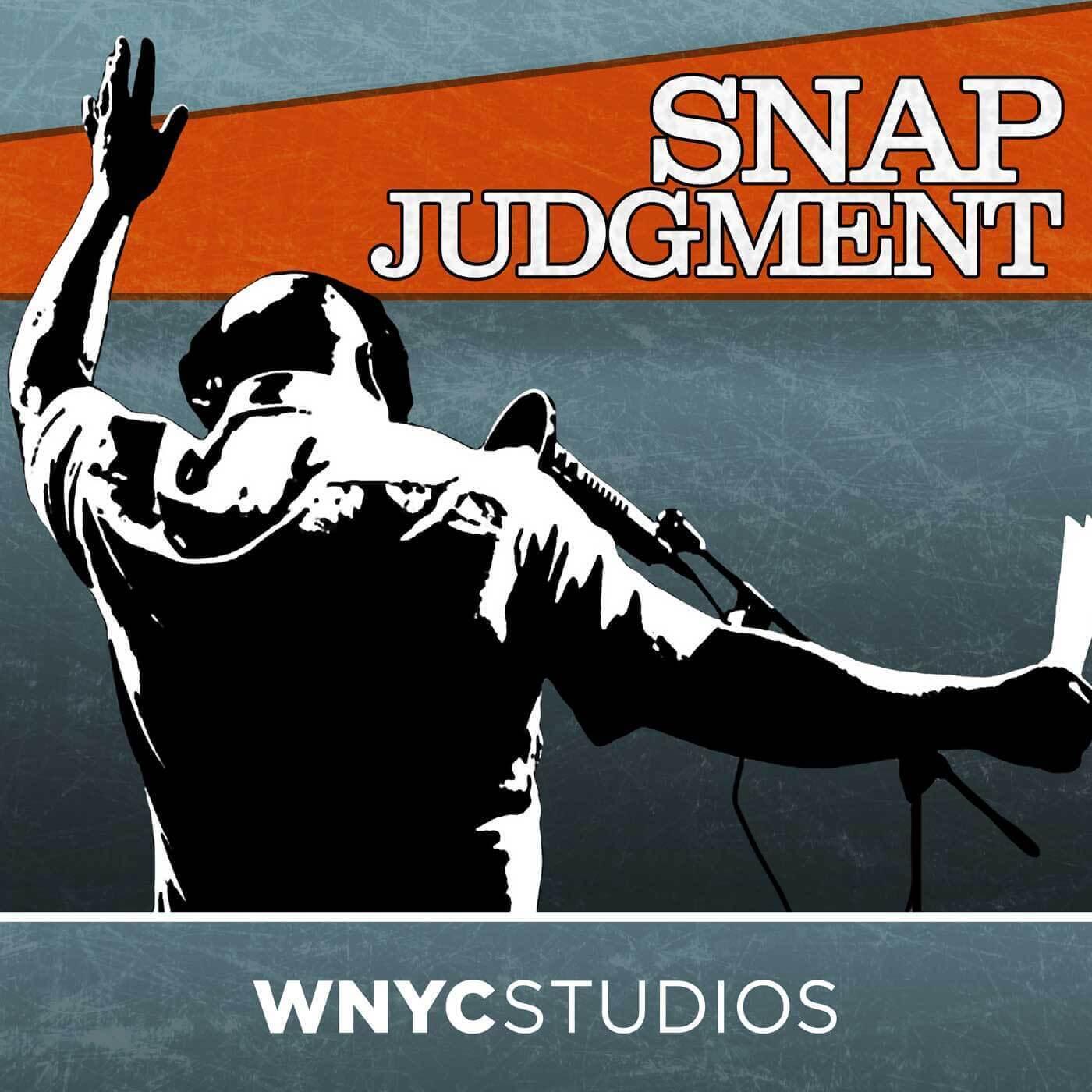 Mixes real stories with killer beats to produce cinematic, and dramatic radio. Hosted by Glynn Washington.
Updated: 1 hour 24 min ago
There was a legend in central Maine, about a hermit who had lived in the woods, unseen, for 30 years.  Then, in 2013, the police arrested a man named Christopher Knight. To learn more about Chris Knight's story, be sure to check out journalist's Mike Finkel's book, The Stranger In The Woods: The Extraordinary Story of the Last True Hermit.   Producer: Joe Rosenberg Original Score: Renzo Gorrio and Andrew Vicars
Ballistic missile threat inbound to Hawaii. Seek immediate shelter. On the next all-NEW Snap… "This Is Not A Drill". A very special presentation of the day the world almost ended.
A young man has the chance to work on a very secret, very powerful weapon that could put an end to world war II. The project involves no toxins, no chemicals, no shrapnel and no bullets. Instead, the project involves lots and lots of flying mammals. Lots.
Content Advisory:  This story details a war situation involving both people and animals, Listener Discretion Is Advised.
When you feel the walls coming closer and closer, where do you go? Where do you hide?
On the next Snap...a special presentation: "The Look Back 2018 Special." Coming to terms… with events that have happened, but that you don't want to believe. Featuring some favorite Snap stories from the vault.
Snap Judgment spotlights the amazing podcast Ear Hustle: The Big No No, stories from San Quentin State Prison.
Kassem Eid had spent two years living in a city under siege.  After he and his neighbors took part in the protests during the Arab Spring in 2011, Syrian President Bashar Al Assad began to punish towns like Kassem's. His forces bombed them, surrounded them, and starved them. That's when Kassem decided to fight back.
The story of a young man sent out alone on a dark and deadly mission to save the world.
STORIES
THE BEST LITTLE SWIMMER
Terry Galloway is ten years old and absolutely hot for summer camp. The only problem is, her family can't afford it. But after she fails a hearing test at school, Terry learns that she is deaf -- and also eligible to attend The Lions Camp for Crippled Children, a summer camp that is free to kids with disabilities. The summer of 1960, just got way more exciting. 
THE DOG THAT WENT AROUND THE WORLD
The story of the first dog to travel around the world (and refuse a free steak). 
QUAKE CITY HERO
In 1989, an enormous earthquake struck the Bay Area. One of Oakland's major arteries, the Cypress Freeway, collapsed. And one guy, a local Oaklander, left his home and dove into the wreckage to save lives.
"Bad Hair Cut" - When the man in charge of a small, insular northern Ohio town wreaks havoc on his followers, a young Amish boy with a passion for good hair tries to clean up the mess.
What do you do when you are trying to give birth... in the middle of a wildfire?
Nicole Veum is interviewed live by producer April Demobosky for "The Fire Tapes"
The Fire Tapes is a collaboration between KQED's "The Bay" and Snap Judgment for the Coal + Ice Festival in San Francisco.
Producers: Sukey Lewis, Mark Ristich and Jeremy Siegel.
Counted: An Oakland Story is the story of the people lost to Oakland's violence. During 2017, a team of Snap Judgment producers, learned about Oakland's homicide victims, their families and communities. Visit oaklandstory.org for more interviews, photos and illustrations.